Yirah Group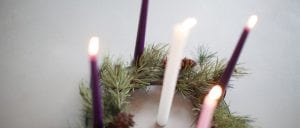 The Christmas season brings a heightened feeling that something wonderful is coming. Can you sense it?
Like a faint sound in the distance drawing nearer. Like the waiting at the airport to be reunited with loved ones as they emerge from the terminal. Like the moment right before the sun peeks out from below the horizon. Like a promise about to come true. Something wonderful is coming. Frederick Buechner writes:
For a second you catch a whiff in the air of some fragrance that reminds you of a place you've never been and a time you have no words for. You are aware of the beating of your heart. The extraordinary thing that is about to happen is matched only by the extraordinary moment just before it happens. Advent is the name of that moment.
Advent. It means something wonderful is coming.
Time to Slow Down
This Sunday marks the…
View original post 708 more words