The Living Message of Christ
This is an Old Testament term meaning an oath-bound commitment expressing freely given love. The closest English term for this is devotion. In the Old Testament, it is almost exclusively used for God's sovereign devotion to His own people. In our modern times, I suppose you would think of a parent's love for their children as an expression of devotion.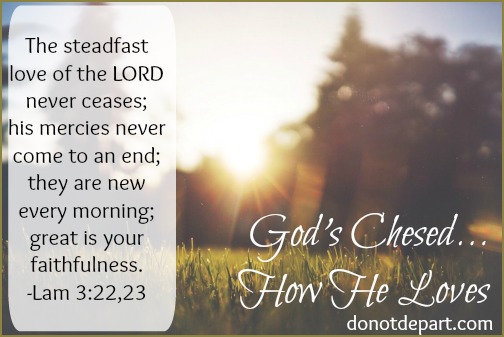 Although, many people today seem to think that God doesn't care about us when, in fact, He cares very deeply for us! We may not perceive it as clearly and openly as we do with each other, but His love for us is much deeper than we can understand or comprehend today.
God provides for us, collectively and individually, everything that we need. Yet, we worry about things which usually means we are worried about something which we rarely have control of anyway. His love and His presence are available…
View original post 404 more words