Theology for the People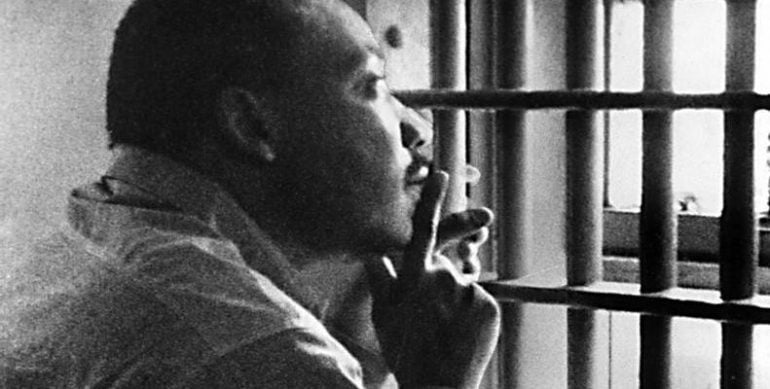 55 years ago, Martin Luther King Jr. wrote a letter to fellow pastors from a jail cell in Birmingham, where he sat because of a non-violence "sit-in" protest. He wrote the letter mostly on pieces of toilet paper and scraps of newspaper.
Here are some excerpts of that message which every Christian would do well to read today.
"Though I was initially disappointed at being categorized as an extremist, as I continued to think about the matter I gradually gained a measure of satisfaction from the label. Was not Jesus an extremist for love: "Love your enemies, bless them that curse you, do good to them that hate you, and pray for them which despitefully use you, and persecute you." Was not Amos an extremist for justice: "Let justice roll down like waters and righteousness like an ever flowing stream." Was not Paul an extremist for the Christian gospel: "I…
View original post 677 more words